Stay ahead of the Energy Mix
By engaging a partner with the depth of expertise and multi-disciplinary offerings that spans the entire energy value chain.
Maximizing value across the supply chain
At JB power, we deliver quality energy solutions to a global clientele with interests in solar, wind and other energy sources. Our competency to achieve our targets is bound by our commitment to evaluate market fundamentals, embrace innovative methods and pursue collaborations that enable us to maximize our customer's potential. Our eco system partners are equipped with the tools and technologies to tackle the most challenging issues faced by the energy industry today.
We work with a diverse mix of policy-makers, investors, EPC, insurance organization, et cetera, to converge upon a solution that optimizes cost and improves reliability throughout the lifecycle of a project.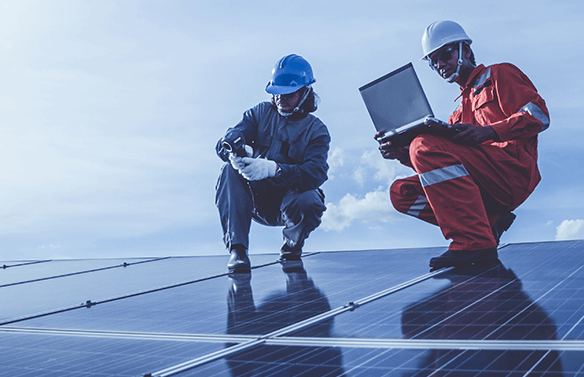 How we help you navigate through uncertainties in the energy industry.
Improved Reliability
Our renowned partners provide reliable services ranging from charting out Power Purchase Agreements to digital asset management that increases asset availability, health and improves asset performance.
Reduced Cost
We advise clients on land aggregation and assessments, provide land acquisition services at reduced cost and utilize digital technologies to streamline operations while optimizing costs.
Staying compliant
Our legal and advisory partners ensure that your assets comply with environmental regulations and other statutory laws to ensure zero disruption throughout the project lifecycle.