Our Sustainability Platform helps your journey to a secure future
We support all parties in dealing with contractual, commercial, procedural, regulatory and other risk-management aspects. We help you to identify suitable renewable energy projects, defining a sustainability strategy through carbon offsets facilitate your journey towards 100% green energy.
Empowering our customer through a tailored "Green" Offering….

RE Consulting to build a sustainable Roadmap
Balanced clean energy and carbon offsets for enterprises & businesses

Behind the Meter Solutions with Storage
Grid-less / Micro Grid energy solution through managed RE Portfolio

C&I PPA with through RE Investments
RE project Investments in Captive / Open access projects via IPPs

Carbon offset / trading to achieve RE100
Carbon footprint reduction through REC offsets targeting carbon neutrality

RE Policy, Tariff & Regulations
Offer Inter / Intra-state and cross country energy regulations compliance services

Innovation through business & Tech models
Take care of Inter / Intra-state regulations and compliance
Explore our RE100 Solution grid to save on energy cost plus accomplish your RPO obligations.
Our Net-Zero Sustainability Platform
Energy Assessment & RE Planning

Project Feasibility Study
We support Investors by ensuring that the RE project is legally, technically  and economically justified. We also support in creation of  Detailed Project Report (DPR)

Policy & Regulatory
State and federal regulatory support is offered to our customers helps to stay compliant with various policies & legislations.

Financial Due Diligence
A complete commercial analysis to identify profit drivers, risks and business potential for your new energy venture or SPVs.

Investor Identification & Analysis
Through our extensive Renewable energy solutioning experience, we bring best fit investor option providing a flexible financial models.
Advisory & Implementation

EPC & Land Aggregation
Ecosystem platform tied to our virtual RE100 platform, bring reputed land aggregation partners to mitigate all risks in terms of clearances and approvals

Power Purchase Agreement
Through our extensive PAN-India industry relationships with partners, we secures power purchase agreements with a highly credible A++ companies.
Site Setup Mobilisation
Our local partners, lead by our project manager ensures proficiency in setting up a site while also maintaining the continuous availability of project resources.

Project Management
We ensure an experienced project co-ordination managing all communication services between partners and local  stakeholders.
Operation & Digitization

Identification of O&M Partner
Identification of suitable operations and maintenance partners to ensure optimum performance from generation assets is integral part of our O&M activities.

Asset Digitization & Optimization
Maximizing asset availability and ensuring high energy performance at optimum cost through digital solutions offered by our globally renowned IT service partner.

Billing, Cash-flow and Taxation
Timely invoicing and cash collection against long term PPAs, including supporting customer on project taxation services is our extended services for long term relationship.

Operation Support (24/7) & Monitoring
Out O&M partners help provide round the clock support to monitor and record the performance of Renewable energy assets using manual and digitized processes.
Go-Green Consulting

Protocol / Methodology development
There are pre-certified library of methodologies covering a wide range of approved measures to qualify for carbon offset. New methodologies needs to be approved before adopting a new protocol for carbon offsets.

Development, Validation & Registration
This involves project design, validation to finally carrying out registration of your carbon offset program. This concludes the process to help the program being approved for generating carbon offset credits.
Verification & Offset Credit issuance
Offset project implementation, monitored and periodically verified to determine the quantity of emission reductions , equal to the quantity of  CO2-equivalent GHG reductions.

Carbon Offsets Transfer & Retire
The issued carbon offsets credits can be transferred to the purchaser. Credit purchase or trading is used a method for credit transfers. After expiration of credits they are retired and taken out of circulation.
Our Renewable Energy Platform
Our ecosystem partners that provide end-to-end solutions

Project Discovery & Assessment
During the conceptual stage, we fulfill the energy demands of reputed enterprises by mapping them to independent power producers / investors on the supply side to ensure excellent ROI.

Power Purchase Agreements
Our extensive Industry network and our channel partners engage with our Investors (partner) to ensure risk-free green PPAs through an independent review process.

Business Case / Techno-Commercial
The deciding factor for growth of PV projects is it's positive business case both on supply and demand side. Our expertise in consulting on business case creation differentiates us to our customers and investors alike. Through our experienced partners in the Indian Solar industry we are equipped to offer competitive bids and quality proposals for EPC, Finance & Risk Assessment – giving us the ability to provide maximum returns on your investment.

Financial Investment Services
A healthy financial structuring increases the value of your project to investors. Our experience in solar project financing helps you to find the most attractive financial partners to meet your exact requirements.

Land Selection, Aggregation & Approvals
Land survey, aggregation, acquisition, conversion and load flow studies are pre-requisites that provide the groundwork for your PV plants. We can be your dependable partner that helps you seamlessly navigate through the process and negotiate a speedy and successful deal.

System Design & Sizing
Ground mounted solar projects require a sound understanding of different systems, from solar panels, inverters and other electrical and mechanical hardware. In addition to the basic design, our expertise ensures minimal losses during power generation. Our reputed consultants align with IS standards.

Project Execution – EPC
We align with global EPC players as part of our eco-system partnerships, to execute projects ranging from single digit MW to large utility scale ground-mounted solar projects that generate  up to 200 MW across India.

Operations & Maintenance
Our O&M eco-system includes site administration, security, spares management and continuous plant performance monitoring along with analysis and reporting to make sure that your investment performs as per expectations. Our global IT partners provide a host of digital services including drone monitoring, SCADA data visualization / prediction, field asset management and more.
Role of Carbon Offsets in meeting NetZero objectives
We're amid transition towards low carbon to arrest global warming by curbing carbon emissions. Regulatory pressures are also being applied on enterprises and countries are due to Paris agreement and Kyoto Protocol which advocates reduction in greenhouse gases (GHG) emissions in accordance with agreed individual targets. This has triggered a hot debate about carbon tax as a means to tackle "dirty energy" (fossil fuels) by levying tax fee on emissions
How do enterprises approach their Net-Zero objectives? Businesses are exploring various options such making their assets and processes carbon efficient or changing their energy mix, to renewable sources, investing in nature-based carbon capture projects, use of carbon capture, utilization & storage solutions (CCUS). However, after exhausting all possible routes to reduce GHG emissions, enterprises may yet need to resort to last option which is offsetting excess emission buying carbon credits
Beyond-RE (Carbon) Consulting
Our vision for a greener world is driven by our Net-zero Sustainable Platform. A suite of modular consultative offerings that helps businesses assess, reduce, and offset your carbon footprint.
JB Power Consultants extends RE offerings to support businesses with Beyond-RE* (Carbon) Consulting.
JB Power (Singapore), subsidiary of JB Power Consultants is focussed on Carbon Offset consulting orchestrating the requisite expertise and support towards carbon reduction project registration, Issuance of credits as well as monetisation of credits selling via brokers, exchanges &/ or companies wanting to offset their own emissions.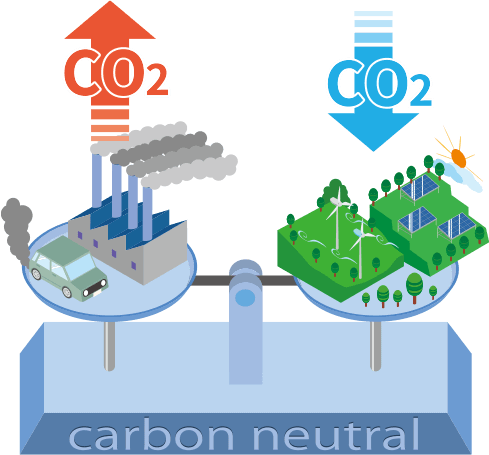 JB Power provides you services across the entire lifecycle of Carbon Offset (Credit) projects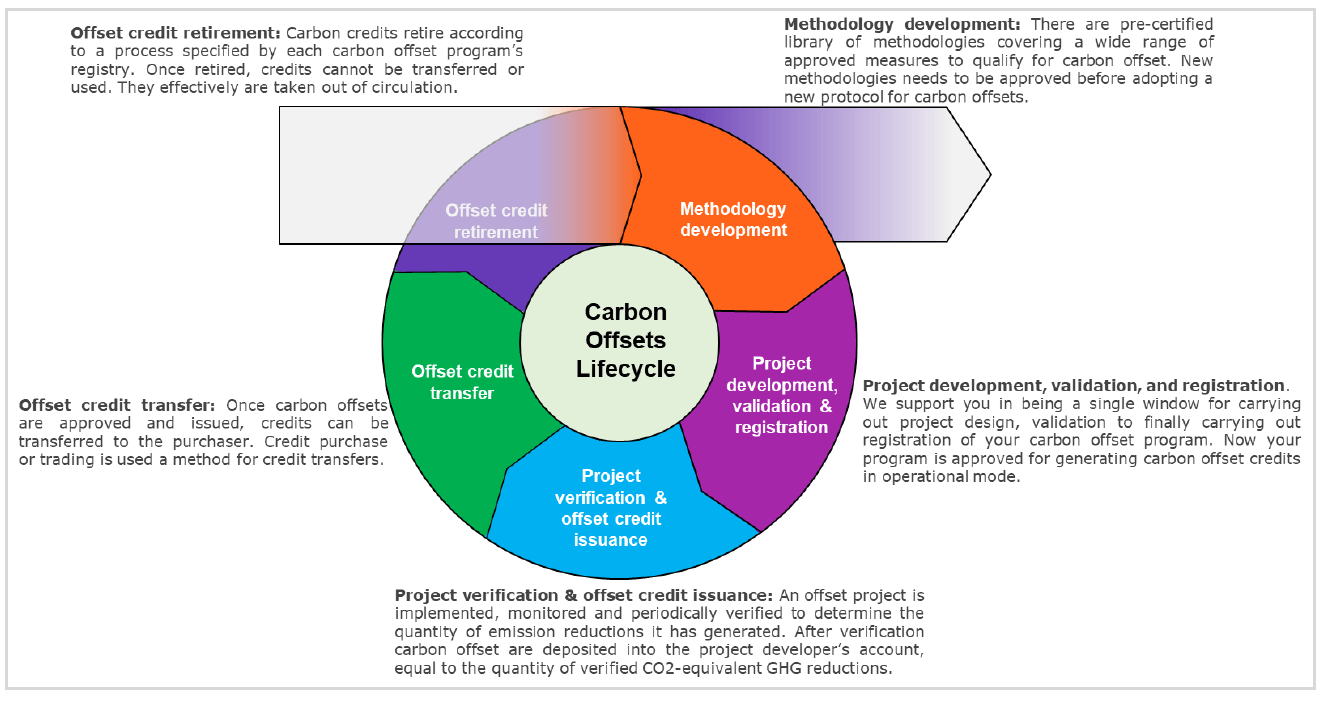 We collaborate with brokers & exchanges including South Pole, Climate Partner, Aircarbon, Xpansiv CBL, CTXglobal, Climate Impact X & others as relevant to get best possible deals for our clients. We assist clients in sourcing / buying credits to offset their excess GHG emissions post all avoidance/ reduction options. We could potentially fulfil such requests from our inventory or alternately, from brokers & exchanges.
For project assessment, registration, validation, registration, verification, and issuance of carbon credits we work with partners who are aligned to one or more registries namely Gold Standard (GS), Verra Carbon Registry (VCS) and Global Carbon Council (GCC).
Our business model is based on fair & transparent practices focused on win-win for our customers and stakeholders alike.